A Pastel Painter's Playbook
This video library gathers the pastel lessons tips and techniques I've developed over twenty years of painting and teaching pastels in weekly classes and workshops, to share with you in one place.
Most people come to pastel from another medium, and fall in love with its tactile qualities and banquet of color. That's what happened to me over twenty years ago, and I've never looked back. I love their velvety texture and vivid colors, and I find the medium flexible, forgiving and exciting to work with. There is always more to learn.
In this paragraph I explain how to use my section of Epiphany Fine Art. First, the Basics section contains introductory information every pastelist needs, plus questions on cleaning, organizing, lighting, fixative, framing, that come up in every demo and workshop. Secondly are the Workshops, based on years of in person workshops, we have fully developed multi-lesson explorations of specific topics, often with exercises designed to enhance your understanding and ability, and are intended for all levels of painters. Lastly, subject demos offer in-depth instruction on a wide range of subject matter.
The collection will grow monthly, as I record new lessons and demos. See the sidebar at right for a list of what's to come, and a link to send us feedback. I welcome your requests and suggestions.
Happy painting, and Welcome!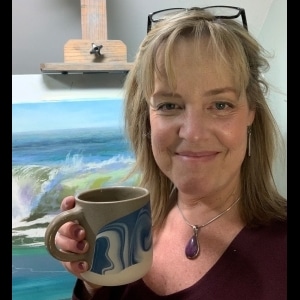 If we haven't yet covered a topic you'd like to see let us know and we'll add it to the list  Thanks! Send us an email
2 hour live demo:
Fall Color
Foliage season is coming soon: be ready for it with this live demo on handling nature's most glorious show with subtlety and sensitivity. Learn to balance the brilliance of fall color with just the right neutrals, and create depth and a strong compositional framework with your trees.
Price: Members $20 Non-members $40
Date: September 14, 6:00-8:00pm EST
A BUTTON TO VIEW THIS DEMO WILL BE LOCATED AT THE TOP OF THIS PAGE 15 MINUTES PRIOR TO THE START OF THE DEMO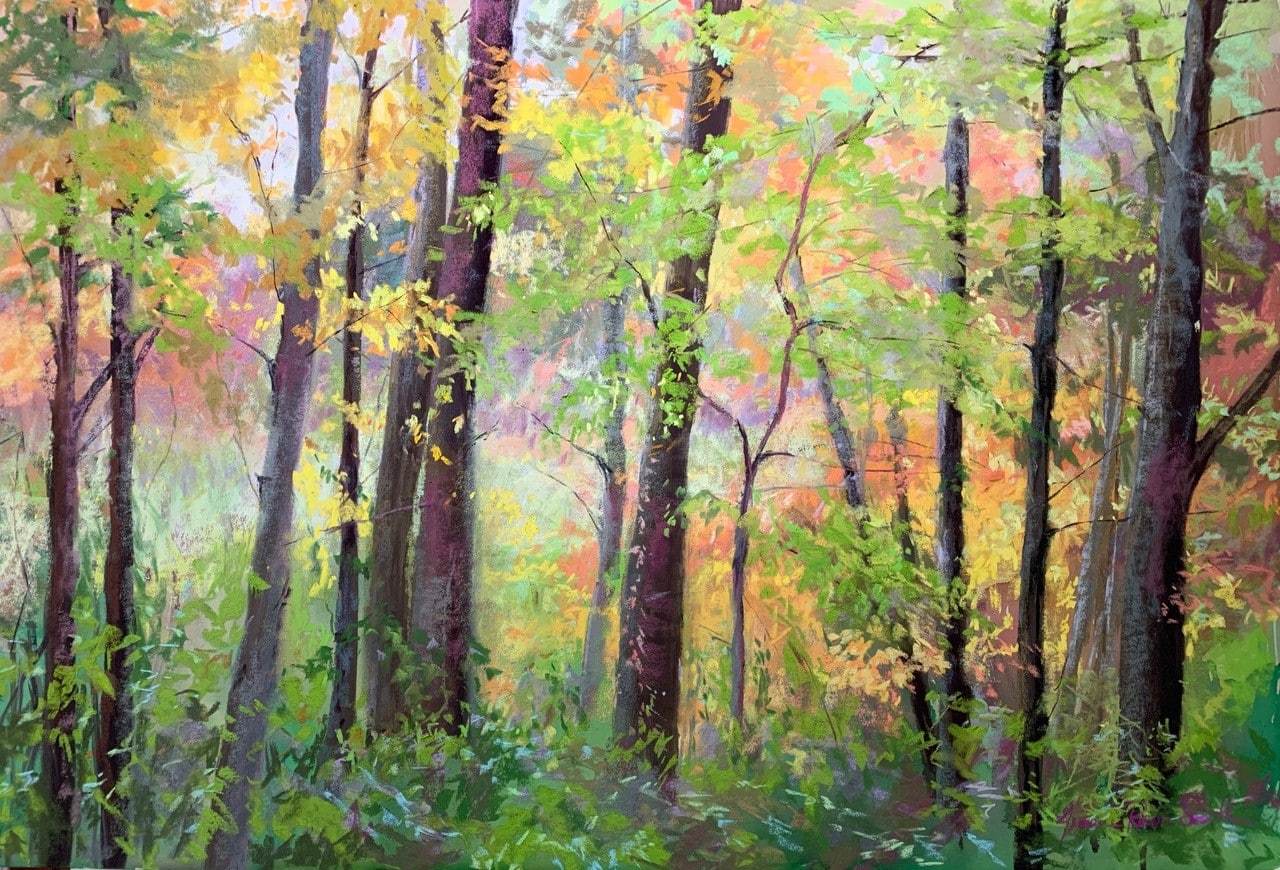 A recording of the demo will be available for three weeks to non members and permanently for members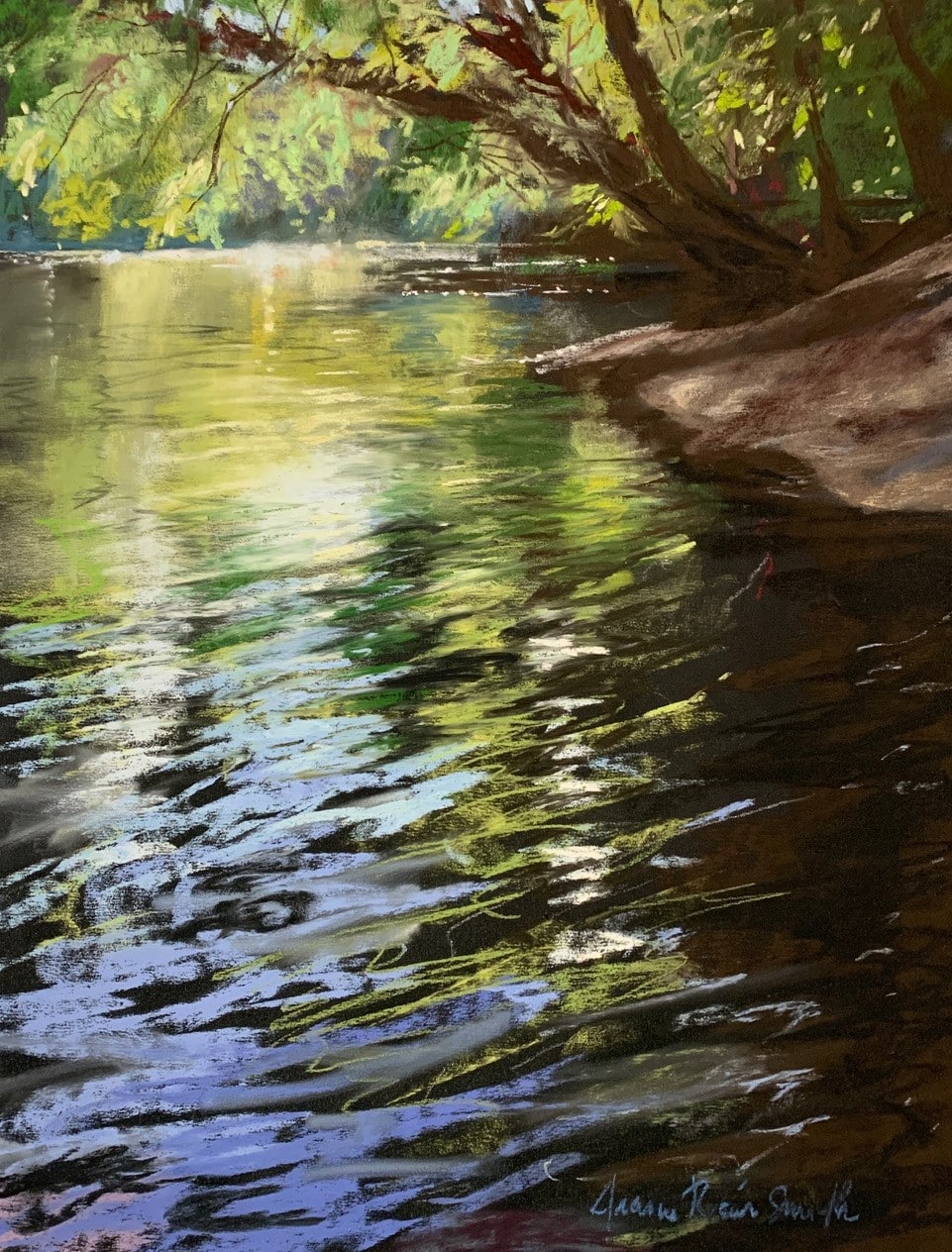 painting by Jeanne Rosier Smith
Making Pastels from Scraps
Underpainting Techniques
Painting a summer landscape
Painting seafoam
Tackling Trees
Jeanne Rosier Smith The Basics: Pastel lessons tips and techniques
Here you'll find answers to the burning questions that always come up at demos and workshops. How and why I use fixative, framing tips and practices, mounting paper, what kinds of pastels and papers to use. Plus info on how get started for beginners. Have a question that's not answered here? Send it to me and we'll try to cover it.
WORKSHOP: Color Fundamentals
Jeanne Rosier SmithColor Fundamentals: Pastel lessons tips and techniques
Painters speak in the language of color. Whether you are a native speaker or need a guidebook, these video lessons are designed to up your fluency and confidence, with a mix of structure and play
Jeanne Rosier Smith
Loosen Up: Pastel lessons tips and techniques
Do you long to loosen up? Bold, graceful strokes looks easy, but anyone who's aspired to them knows otherwise. There are significant steps we can take to make our paintings bolder, looser, and more assured. This self-directed video workshop will help you shake off that tendency to meticulously describe, tightly render, or overwork your paintings, and learn to paint boldly, loosely and with more assurance. Enjoy, play, practice, and paint more boldly and confidently with these exercises and demos. I have arranged them in order for you to follow as a workshop.
Jeanne Rosier SmithPainting Seascapes: Pastel lessons tips and techniques
These demos offer in-depth, targeted instruction focused on painting seascapes
Jeanne Rosier Smith Winter Landscape: Pastel lessons tips and techniques
These demos offer in-depth, targeted instruction focused on painting the elements that comprise a seascape
Jeanne Rosier Smith
Skyscape Series
These demos offer in-depth, targeted instruction focused on painting clouds and sky elements
Water in the Landscape Series
Jeanne Rosier SmithPainting Water: Pastel lessons tips and techniques
These demos offer in-depth, targeted instruction focused on painting water
Jeanne Rosier SmithPainting Figures in the Landscape: Pastel lessons tips and techniques
These demos offer in-depth, targeted instruction focused on painting figures in the landscape
Jeanne Rosier Smith Winter Landscape: Pastel lessons tips and techniques
These demos offer in-depth, targeted instruction focused on painting winter scenes